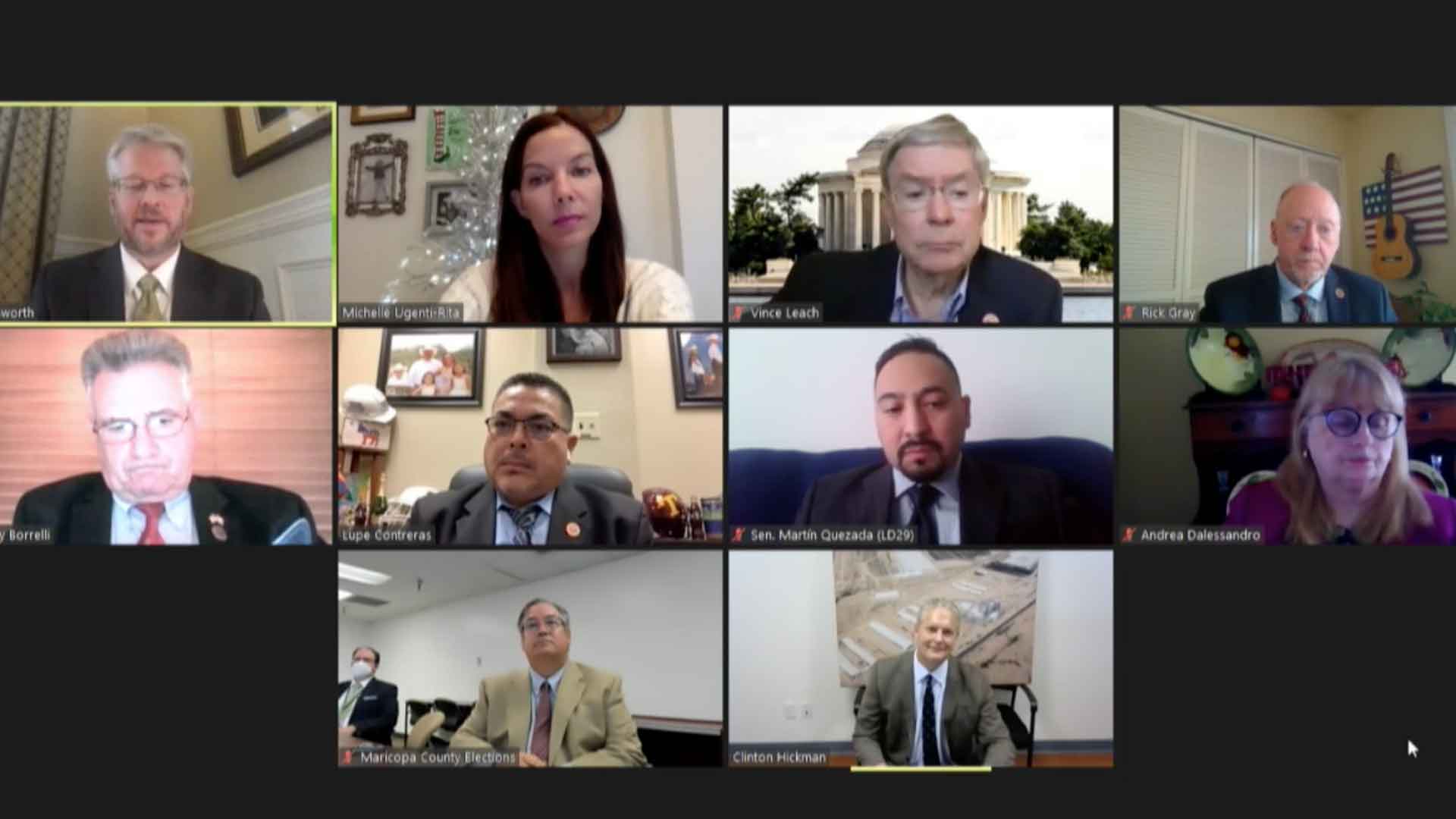 The members of the Arizona Senate Judiciary Committee hold a hearing on the 2020 General Election. Dec. 14, 2020
The chair of the state Senate Judiciary Committee, Sen. Eddie Farnsworth, issued subpoenas to the Maricopa County Board of Supervisors Tuesday afternoon to investigate the 2020 General Election.
The subpoenas came with the blessing of Senate President Karen Fann.
"I appreciate Board Chairman Clint Hickman's commitment to the integrity of the Arizona election process, and I know he shares all of our concerns," Fann said in a statement issued by her office.
One subpoena calls for a scanned ballot audit of all mail-in ballots in Maricopa County. The other requires a forensic audit of all ballot counting equipment and the related software.
Hickman told the Senate Judiciary Committee on Monday that Maricopa County had retained a company that could do the audits in about 16 hours if necessary.
The subpoenas require the county to turn the results of the audits over to the committee by close of business by 5:00 p.m. on Friday, Dec. 18.
The legislature is expected to hold a number of committee hearings in the new year about the election.

Read more coverage of national, Arizona, and local elections at our 2020 elections portal,
Your Vote 2020
.