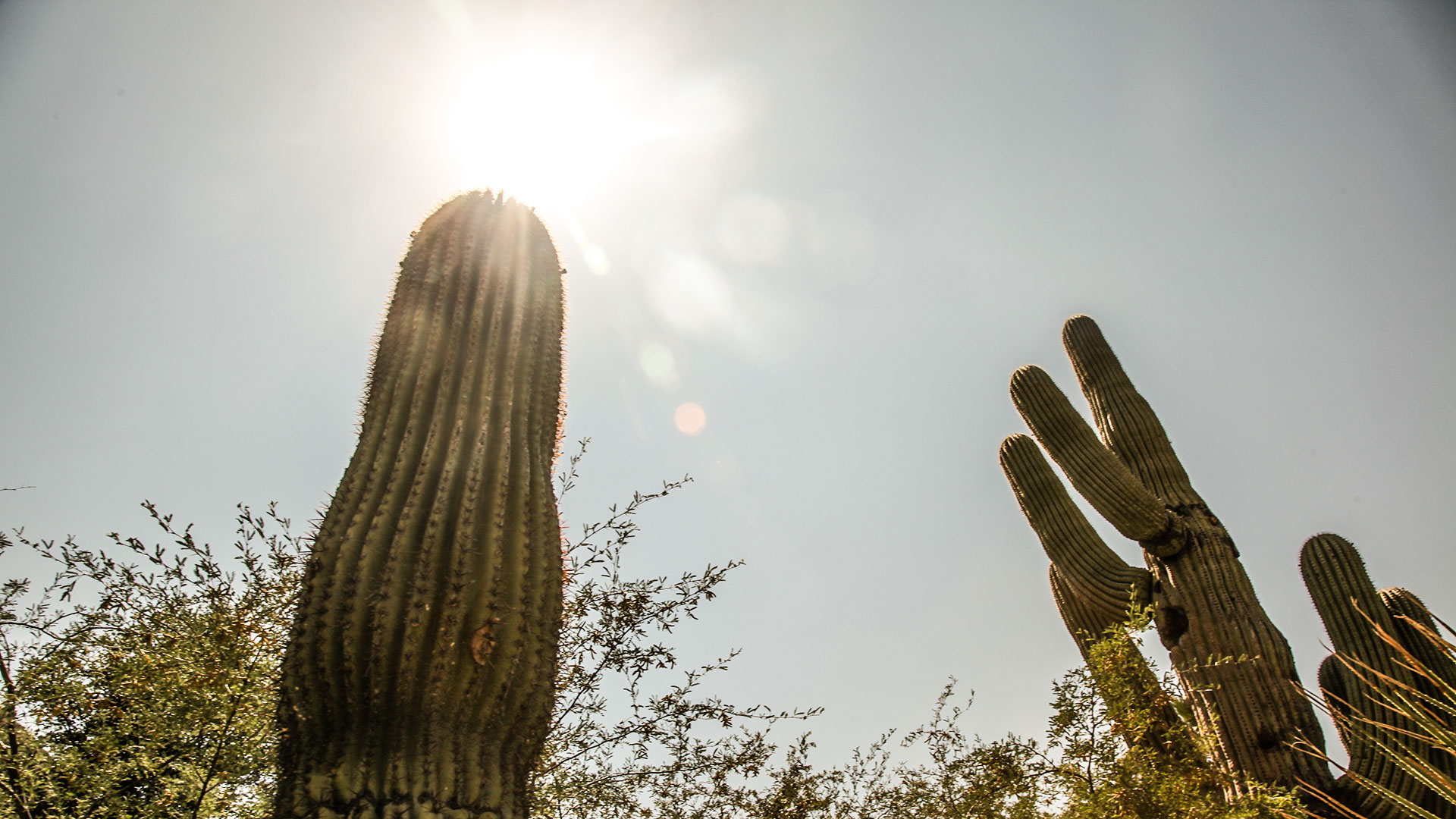 Nick O'Gara/AZPM
Weather watchers are anticipating excessive heat for Tucson from now through the upcoming weekend.
Afternoon temperatures are expected to reach past 105 degrees just ahead of the traditional arrival of the monsoon. National Weather Service forecaster Ken Drozd notes it's too early to tell if southern Arizonans might face the same kind of heat all summer long.
"The June heat is generally kind of a given, then it really depends on that moisture as far as how July and August go," he said.
Drozd adds southern Arizona is the only part of the state expected to have a highly active monsoon this summer.
"For the rest of the state it's statistically equal chances of above normal or below normal ordinary rainfall."
Records show hot summertime temperatures typically invade Tucson at the beginning of June, leading to the season's first monsoon activity just before the end of the month.