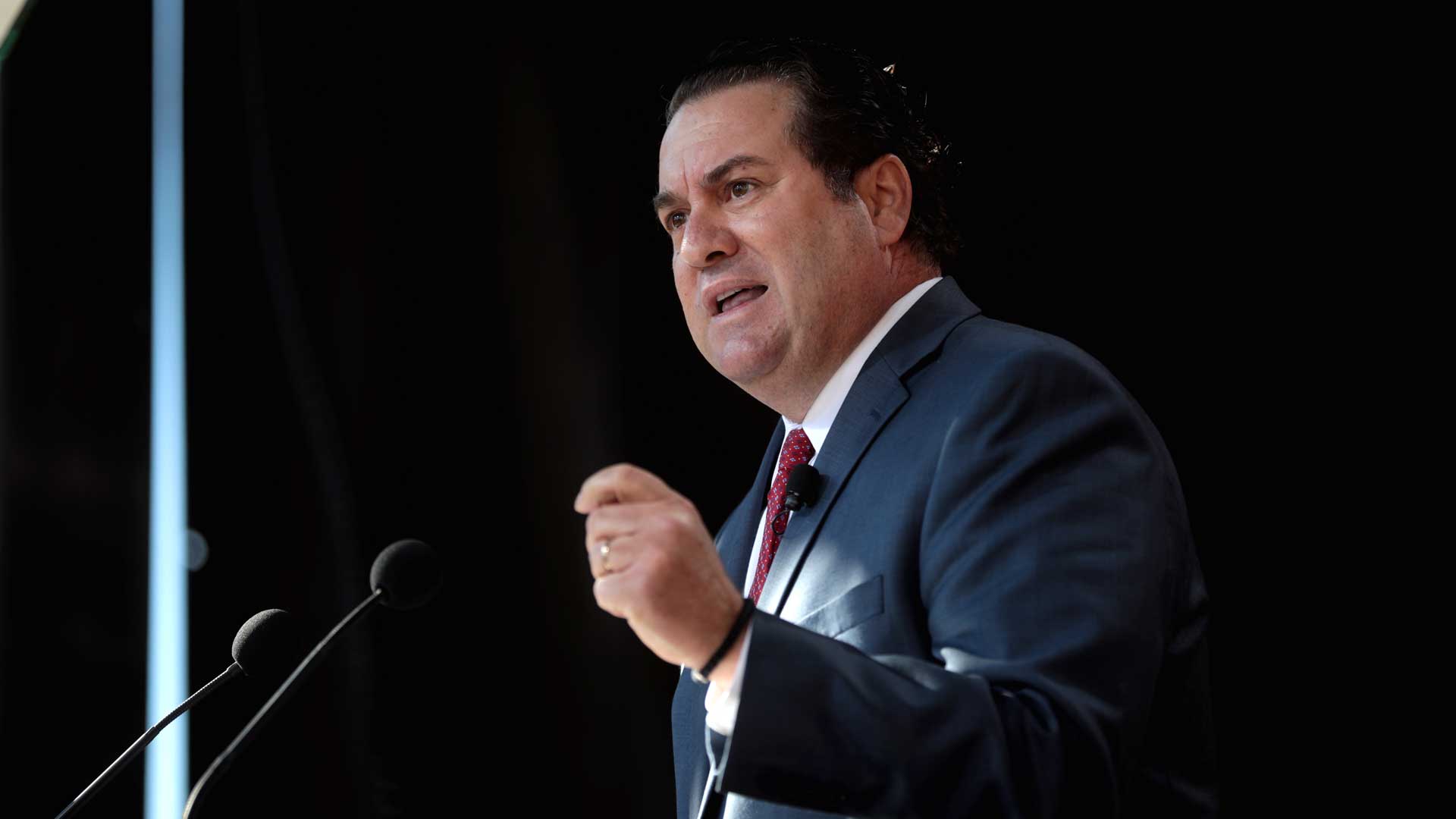 Arizona Attorney General Mark Brnovich in Phoenix, January 2019.
Gage Skidmore/Flickr (CC BY-SA 2.0)
Attorney General Mark Brnovich said Wednesday he will ask a judge to lift the injunction preventing enforcement of Arizona's old ban on abortions, citing the U.S. Supreme Court decision last week overturning Roe v. Wade.
Passed in 1901, the old ban makes it a crime punishable by up to five years in prison for anyone to provide an abortion in the state and only allows exceptions to save the life of a pregnant person.
The law has been enjoined and unenforceable since the 1970s.
But Brnovich, who is seeking the Republican nomination for U.S. Senate, said he would seek to end the injunction.
"We will soon be asking the court to vacate the injunction which was put in place following Roe v. Wade in light of the Hobbs decision earlier this month," Brnovich said in a statement, referring to the U.S. Supreme Court case, Dobbs v. Jackson Women's Health Organization.
Brittany Fonteno, president and CEO of Planned Parenthood Arizona, called the attorney general's announcement on Wednesday cruel and callous.
"Today's announcement is a cowardly move by the chief legal officer of our state and will be catastrophic for people seeking abortion care in Arizona," she said in a statement. "Planned Parenthood Arizona is prepared to fight back in court against the Attorney General's efforts because no one should be forced to flee their community and cross state lines in secret to access essential health care."
Planned Parenthood announced Friday it would stop providing abortions in the state due to the U.S. Supreme Court's ruling.
Gov. Doug Ducey signed a less expansive law earlier this year banning abortions after 15 weeks. But Brnovich said that law does not repeal the older ban.
Our office has concluded the Arizona Legislature has made its intentions clear regarding abortion laws. pic.twitter.com/jvjKXaXKwd

— Mark Brnovich (@GeneralBrnovich) June 29, 2022