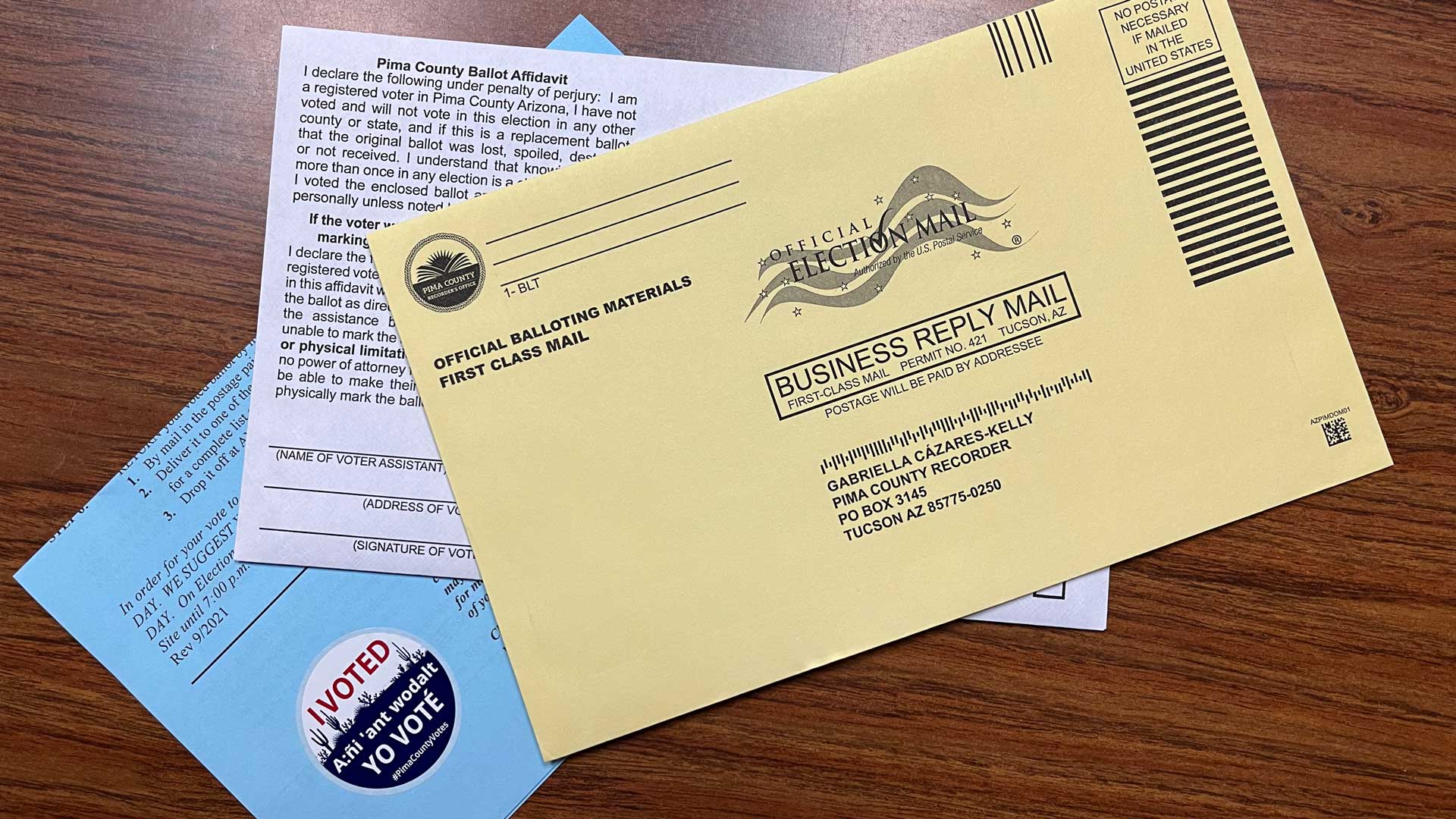 Christopher Conover/AZPM
Election day is about a month away, and for some candidates, 2020 remains a prominent topic.
For two years social media and the political world have been flooded with messages that the last presidential election was stolen or there was widespread fraud. Despite the fact that multiple lawsuits and investigations have not brought no evidence to light, the rhetoric continues.
"If you look at polls over the past year or so, it comes down to about 58 percent of the people in the United States who are adults believe that [Joe Biden] was legitimately elected," said Dr. Kate Kenski, a political communications specialist at the University of Arizona.
Kenski said the split is mostly along party lines, with Democrats almost entirely believing that Biden won, but with Republicans mostly leaning the other way.
"I think that the reason why we see this proliferate is we live in different media spheres. We often hear the term echo chamber, and I think that very much applies here."
"It's also important to recognize that sometimes people do get information from the other side, but there is a difference between listening because you want to gather information so you can argue it versus listening to understand is often missing."
Kate Kenski, award-winning author and associate professor at the University of Arizona
The lack of ability to take in news from a variety of media outlets can help people miss evidence that is not covered by their chosen outlets.
"What's impressive, and not necessarily in a positive way, about the current situation is that we've had Congressional hearings on the topic. Those hearings garnered about 18 million viewers," Kenski said. "And yet, we still have a very strong narrative."
One reason is likely that media outlets have motivation to show their audience what they want.
"In this case, it's really hard to break a narrative when there's an audience that wants to hear about it. Because media are financially driven, right?" she said.
The lack of ability to change beliefs and feelings about 2020 led to some notable changes to the 2022 election in Arizona. The legislature passed a handful of bills that will alter how this year's election will be handled, notably changes to when a recount is triggered.
"In a race for the legislature, for example, under old laws there would only be a recount triggered if an election was within 50 votes," said AZPM's Andrew Oxford who covers the legislature. "When you consider how many votes can be cast in a race like this, that's not many. It's a really close margin."
Elections may no longer need to be that close under a new legislative law that triggers a recount if two candidates are within half a percentage point.
"This was sponsored by Senator Michelle Ugenti-Rita who is a Republican from Scottsdale," Oxford said. "And she argued that this would really help improve voter confidence, ensuring that there is a second look at races that are closer, especially this being a swing state where you do see a lot of really high stakes and hard fought races that do get very close."
Oxford said one group that has raised concerns about this change are county elections officials who worry that more recounts will increase the workload for workers in departments that are already lacking resources.
Recounts do differ from audits. In a recount, ballots are simply fed back through vote tabulation machines to check for errors. Audits involve a check of a small number of ballots.
"After an election, county officials will get together with representatives from the different parties and do a sort of sampling of the ballots. An audit where they take a selection of the ballots cast and actually go over them by hand."
Ugenti-Rita's bill passed with a bipartisan vote, despite criticisms that it could delay results and further stress counties' ability to tabulate election results.
The bill is not the only bi-partisan effort to ensure the public feels better about election results.
The Carter Center has launched a new initiative that seeks to dispel rumors of election fraud in four states: Arizona, Georgia, Florida and North Carolina.
The Arizona Democracy Resilience Network is headed by former US House member Ron Barber, a Democrat, and Don Henninger, a Phoenix Republican.
"And the whole purpose is to put out accurate information, facts that will push back on disinformation, misinformation about the election process," said Barber. "We're also very concerned about threats of violence and actual violence. We saw that in 2020 and we know that extremist groups are gearing up to do that in 2022."
U.S. Rep. Ron Barber, D-Ariz., in a Dec. 17, 2014 interview.

Andrew Brown, AZPM
Henninger, who worked for The Arizona Republic, The Phoenix Gazette and The Phoenix Business Journal before retiring from the news industry in 2014, said his history as "a newspaper man" played a big part in his decision.
"As a journalist, one of the things that's primary to what you're all about is facts, accuracy and information," he said. "I'm also a community guy. I've been involved in our community for a long time so I care about our community."
Henninger and Barber work with others who were involved in politics and others such as business and faith leaders across the state who help dispel unproven rumors about election integrity.
Barber said the groups works to promote " accuracy around polling, pushing back on misinformation, making sure that the voices of local election officials are heard because they are incredible people too, and to make sure we do everything we can to prevent political violence."
"We need trusted messengers from all walks of life," said Henninger. "We probably have 150 now people of influence in our network, including a lot of faith leaders."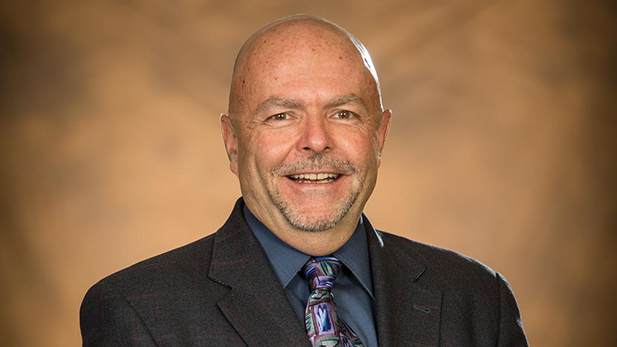 Don Henninger
The two said that they have found faith leaders to be one of the most important groups to espouse this message because of the level of trust that people have with them.
"The message is important, but almost more important is the messenger," said Barber. "If the messenger is someone you trust and is credible, then you're more likely to accept what they have to say."
When it comes to what would be a win, Barber said they want to see candidates accept the results of the election.
"Building on that, a win would be that there's nothing that happens in terms of violence, that it's a peaceful process," said Henninger.