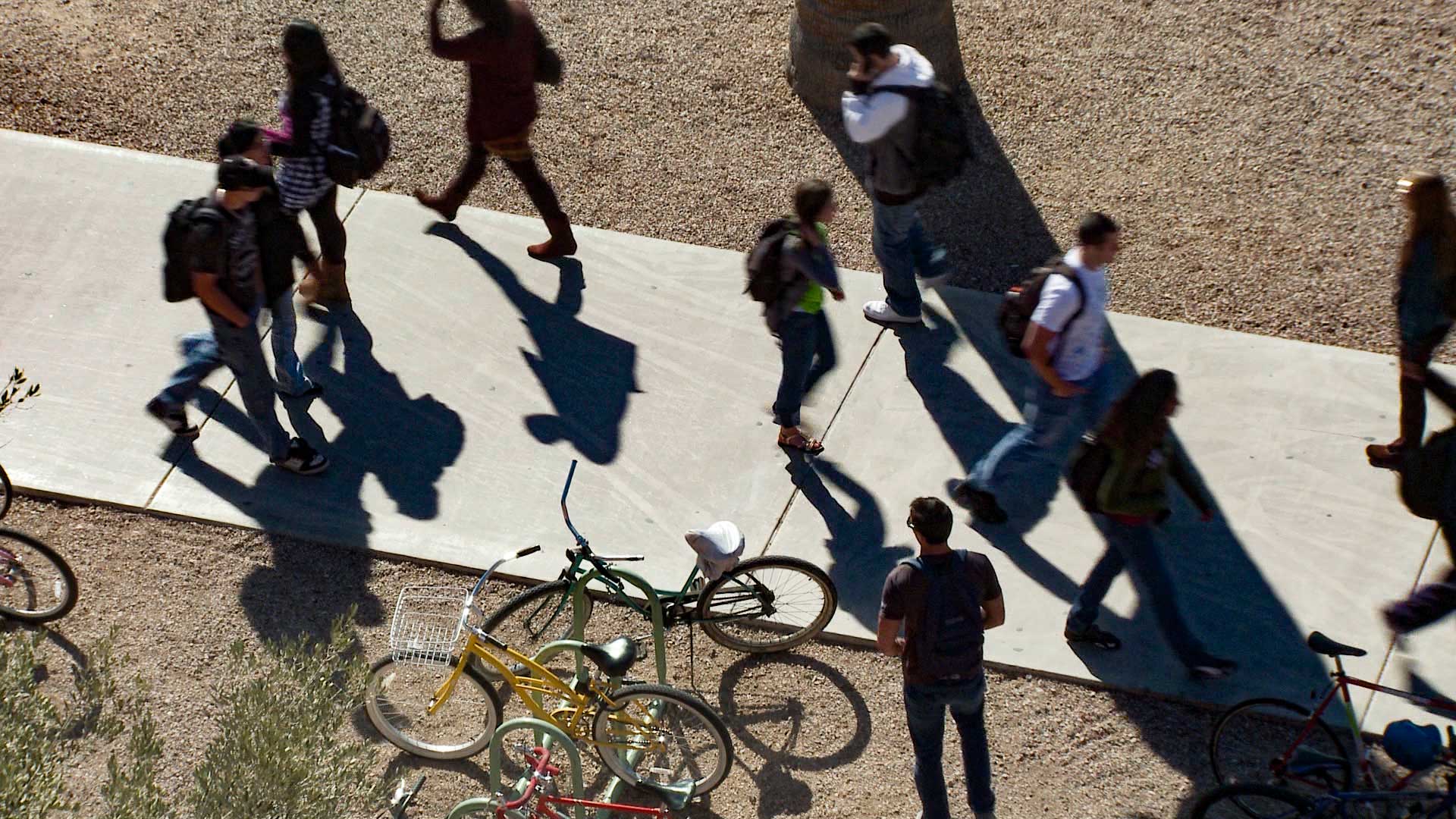 Students at the University of Arizona campus.
AZPM
University of Arizona students are beginning to grapple with questions of campus safety in the aftermath of last week's shooting that left distinguished Hydrology Professor Thomas Meixner dead.
Students reported that the doors to their classrooms didn't lock, and felt that the university failed to provide adequate training for faculty in emergency situations. Others reported frustration with mixed messages in the UAlert system, including the description of the shooter.
Still others reported feeling like gun violence happens too often, and feeling like things shouldn't have gone back to normal so quickly.
Those struggling with the Oct. 5 shooting can seek counseling through CAPS on campus.