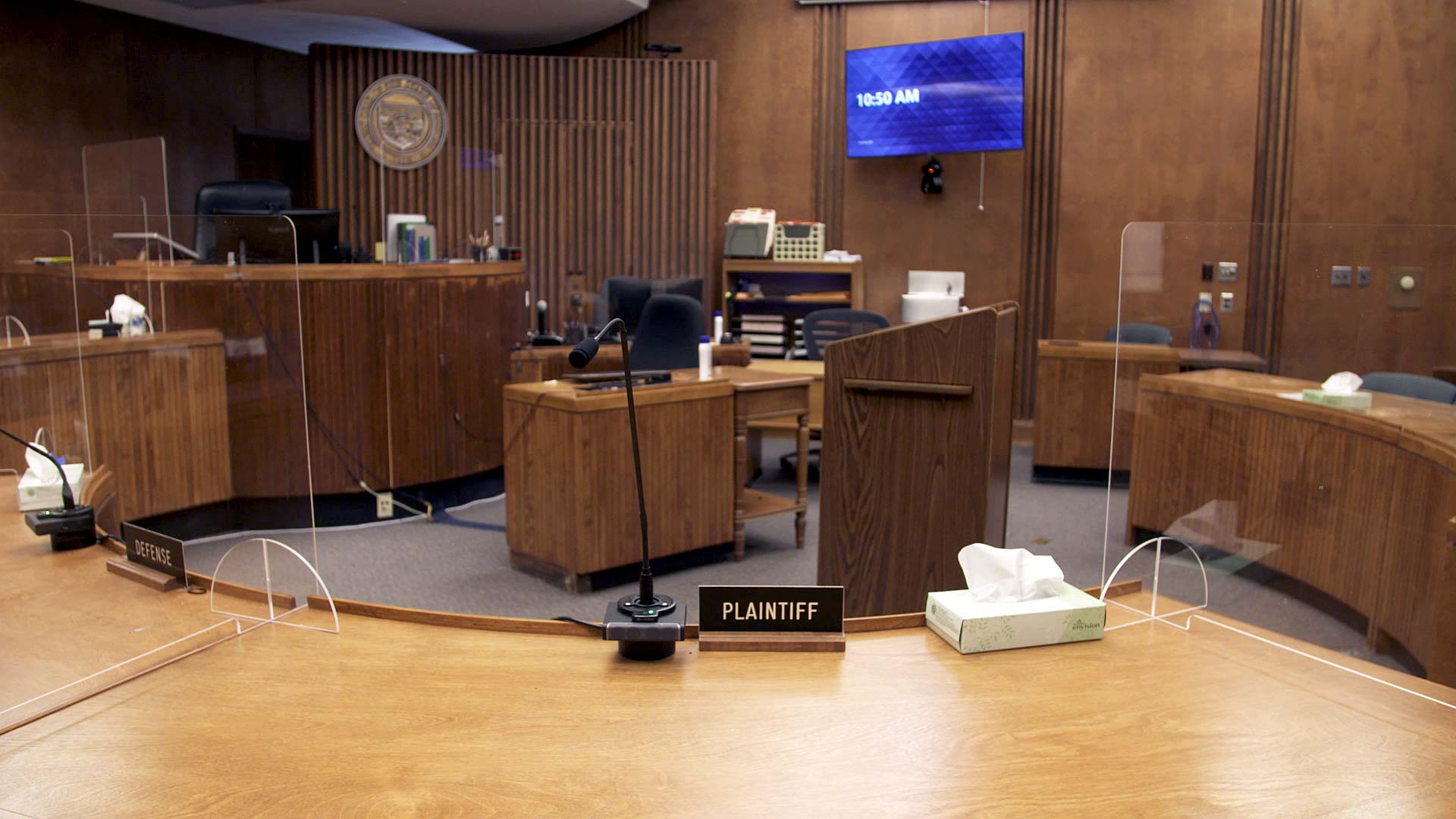 Plexiglass dividers are set up throughout a courtroom at the Pima County Superior Court as part of the building's COVID-19 mitigation protocols. April 2021.
John DeSoto/AZPM Staff
Murad Dervish, a former University of Arizona student, has been charged with seven felony counts for the on campus killing and shooting of UA professor Thomas Meixner.
A grand jury indicted Dervish with:
first degree murder
aggravated assault with a deadly weapon,
misconduct involving weapons
first degree burglary
three counts of endangerment
The charges range from class six felonies to class one.
Court documents also show that Dervish has previously been convicted of harming an elder dependent adult with the use of a dangerous weapon in San Diego back in 2011.
Dervish is currently being held without bond and will face a bond hearing on Thursday, Oct. 20.
His arraignment is set for Monday, Oct. 24.
Read the case documents about Dervish's indictment.

View at Google Docs
|

Download File